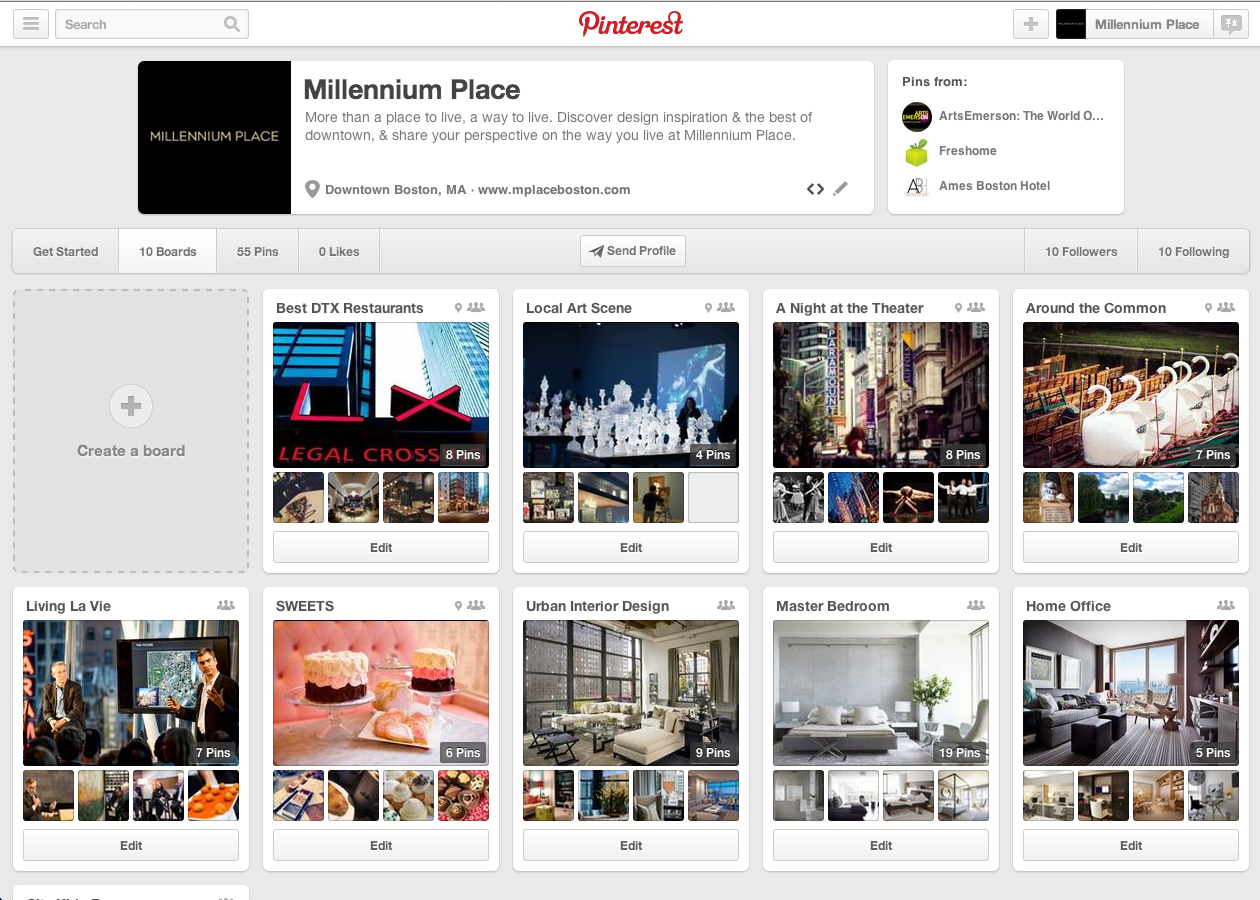 The best part of moving into a new home is decorating. The best part of moving to a new neighborhood? Exploring. Our Pinterest boards are a great resource for everything from chic home office style and the perfect city kids bedrooms to the best theatre shows and can't-miss dining experiences in Downtown Crossing. And we'd like you to be our resident experts. Share design tips and show off your new home, see restaurant reviews from your own neighbors, and plan your weekend with experiences recommended by your friends at Millennium Place.
Join us as La Vie continues to connect you with the best of Boston and share your unique perspective on the way you live as a Millennium Place resident in the city.
BECOME A MILLENNIUM PLACE PINNER
Follow our Millennium Place boards. Then, provide the email address associated with your Pinterest account to your Club Concierge.
You will receive an email invitation from Pinterest to join our Millennium Place group boards.
Click SEE BOARD. This will launch Pinterest in your browser or on your mobile app.
Once Pinterest is open, click ACCEPT.
Finished! Happy pinning.
CLICK HERE TO FOLLOW US